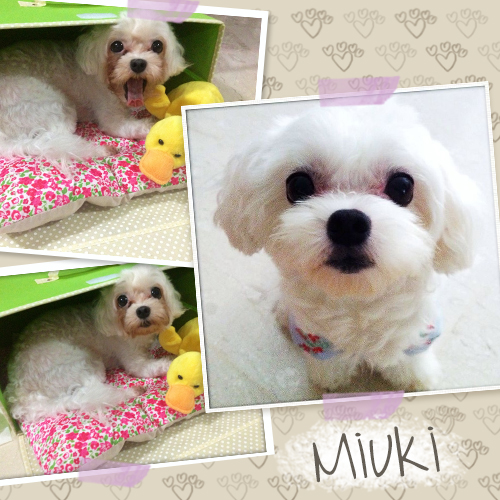 "I am extremely thankful for Petopia's pet hotel services! Kudos to the team that came up with such thoughtful boarding ideas and executed it with immaculate attention!
As nervous furry parents, we struggle with leaving Miuki behind for holidays. It was extremely difficult to find a suitable boarding place when Miuki was never friendly with doggies. And we cannot bare the thoughts of locking Miuki in a cage for long hours.
I am glad we chance upon Petopia!
We started out trying their day-care services with the intention of exposing Miuki with other dogs and get her to familiarize with the environment. The caregivers were very patient with her. The round-the-clock camera had also given us the opportunity to observe Miuki's behavior. It was great joy to see that Miuki was able to "hang around" with other dogs without getting aggressive!
After the boarding experience, we placed Miuki at Petopia for 10 days stay, while we were on our family trip. It was comforting to see that our furry friends were staying in comfortable and spacious rooms (instead of being locked up  in a cage). The camera in their respective rooms also help soothe our separation anxiety, and allow us to check in on Miuki anytime on the fly. We were equally impressed with the services of the caregiver. They were extremely attentive and patient, despite our many demands!
I would strongly recommend Petopia to anyone who only wants the best care for their furry friends. If you are like us who have separation anxiety being away from your doggies, this is the perfect boarding place for you.
And to the Petopia's team, thank you for the attentive care for Miuki!"
Grace Tan