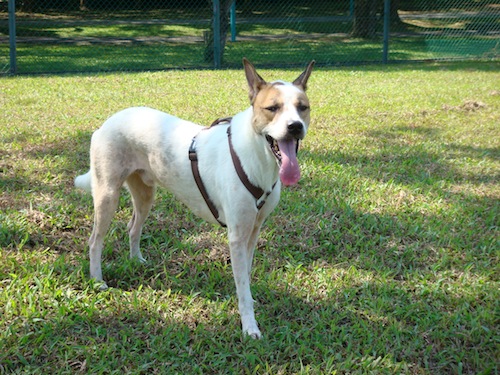 "It has been almost 3 months since Rex had a stroke on 2nd Mar. He was bedridden for almost 2 weeks. I was devastated over his recovery and the arrangement to take care of him.
It was until I checked out Petopia for their day care service before my husband and myself were able to leave home for work with a peace of mind.
The way Petopia manages the boarding is wonderful, seeing to all the details meticulously that will make Rex stays comfortably and emotionally happy.
This is probably the reason of his speedy recovery after a month.
The staff at Petopia are very professional especially the transport captain, Raj. He has been very patient whenever he picks Rex up. Despite Rex's immobility, he will wags his tail non-stop once he sees Raj. He certainly enjoys his stay at Petopia.
We are so grateful to Petopia for such a good and positive experience.
Thank you !! "
Suzanne Chee