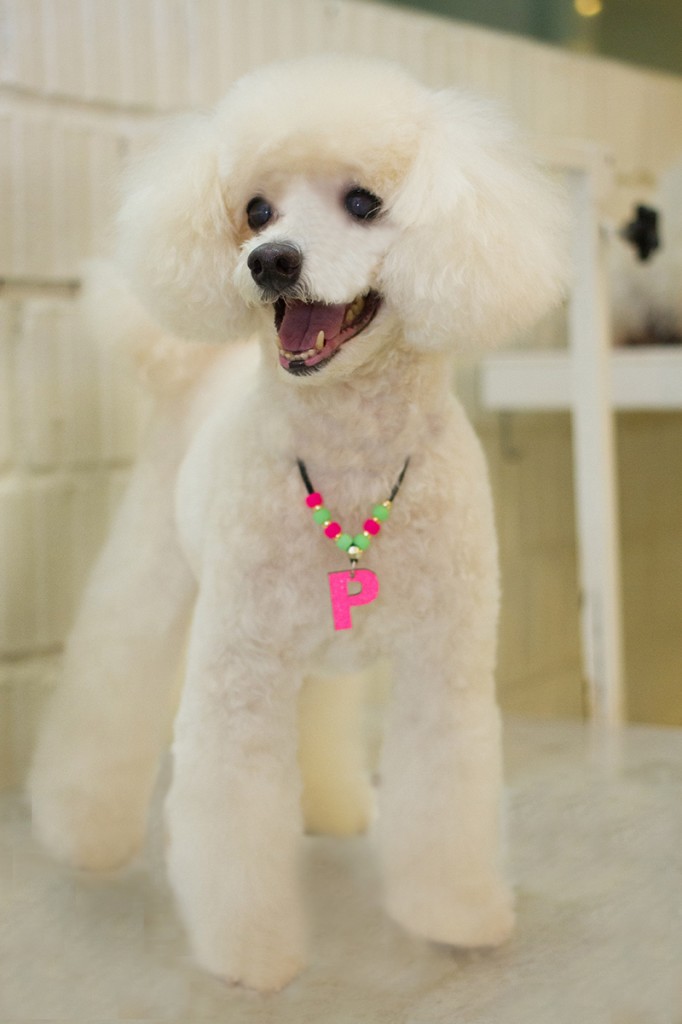 "Lucky has always been a rather timid dog. She's afraid of loud noises, especially thunderstorms and has had rather stressful experiences at previous grooming places as well.
She would always shiver terribly whenever we brought her anywhere because she would think that she was going to the groomers or to the vet, and it happened so often that we thought that it was a "hopeless" situation that couldn't be resolved.
When we started bringing her to Petopia about a year ago however, we started to see minor changes in her behaviour.
She was less frightened of car rides and her previously shaggy ball of fur was suddenly groomed to perfection. She used to look dirty all the time especially around her eyes and paws, and looking back on her past photos now, she looked adorable in her own dorky way but her fur was embarrassing.
A few months into her regular grooming sessions at Petopia, we heard of a new grooming salon along River Valley and we thought it sounded pretty good, so we decided to give it a try.
After the second session at that new grooming salon however, we realized that Lucky was back to shivering non-stop during car rides. In fact, it was even worse now, and we decided to head back to Petopia instead.
She was scheduled for a vet appointment the next day after her grooming session. What we noticed was extremely surprising. Not only was Lucky NOT shivering, she wasn't even panting or breathing heavily! In fact, she was completely calm and almost "zen-like", and it was almost as if we were waiting for her to start shivering or panting in fear because that was the norm for us. Thankfully and surprisingly, she didn't do any of those. After this experience, we will be sticking to Petopia from now on.
An incredible thank you to all the staff at Petopia for their dedication and for taking care of Lucky so well!
Isabella Tan