My first visit to Petopia was after reading some reviews and their portal. I am very pleased in their grooming, place and excellent customer service.
My baby has stopped grooming for a period of time as I really couldn't trust her previous groomer as she would come back with cuts on her belly or refuse to go grooming again, which deeply saddened me.
The moment when I stepped into Petopia I could smell a nice aroma. The place was so spacious, clean and neat and all the things were nice and tidy on the shelves. The Japanese stylist will also show you a book and discuss how the look I would like for my dog.
I chose a micro-bubble bath, Clay Pack Far Infra-red Therapy and full styling for Cotton.
Cotton seemed so relaxed, happy and enjoying every bit of it. I also love the transparent glass so I could see her.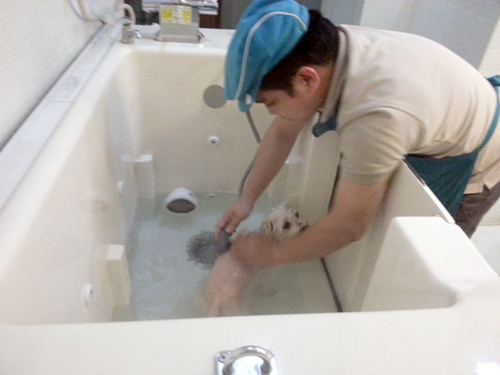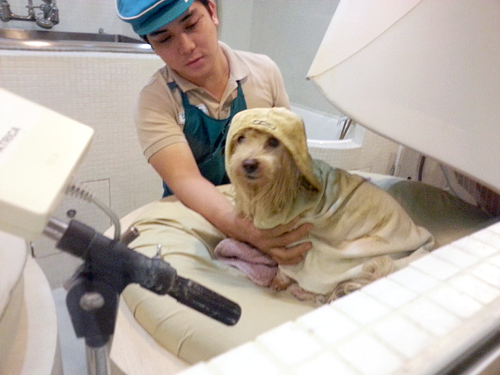 The baby bear look I selected for Cotton made her look so cute and adorable! She was clean and smelt so nice!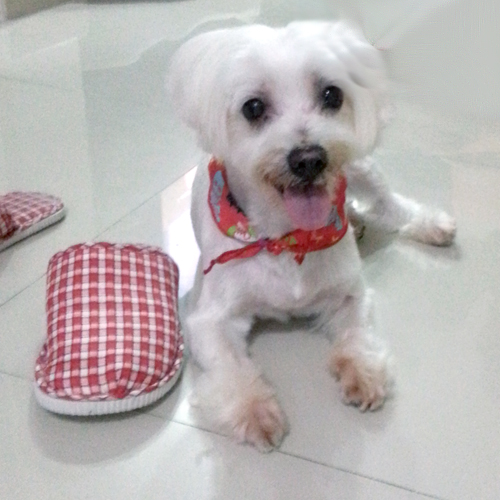 Most importantly I can feel the passion they have for animals, being so gentle and patient.
The Japanese stylist is very professional as I see her using rulers to measure her fur to achieve equal length throughout. Wow!
Their director Richard explained everything in detail about their products and showed us around.
This is what I want for Cotton …. a clean place and people with passion!
I am very happy to have this awesome place in Singapore. A great place for your furry friends. You will never regret it.
Big big thanks to Petopia
~Zoe°•°Cotton~