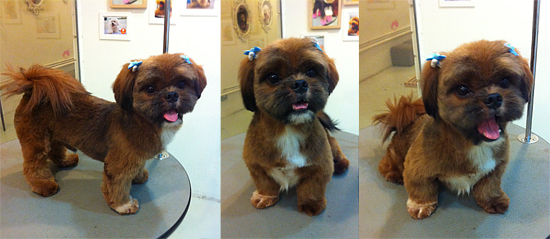 "Dear Richard, Marcus and team,
It is a pleasure for me to know all of you at Petopia that we are all like good friends now.
Before checking the prices and through word-of-mouth recommendation, I made an appointment to view the hotel for my furkid, Sam.
I was impressed by the calm music and the aroma of the hotel surroundings. It was so peaceful in a whole and the doggies were all so calm as well.
I even joked with one of your staff Calina that I wished I could live here too… It's just like a spa!
I booked the stay for Sam few days after my visit. I know I am paying for quality, trust and assurance.
I was rushing from work to check-in Sam before 7pm during the night before my trip. You were all waiting for me even though I was late. I was so touched and hereby thank you all for your understanding.
Sam was so calm and peaceful the moment he was brought into his room.
I love the 'transparency' of the hotel where we owners could view what our furkids have been doing in the hotel via the 24-hr webcam. It was as good as watching them at home, even though we were away.
I knew Sam would be well taken care of and I didn't go check out the webcam until the day I was preparing to return to Singapore when I was able to log in with available wifi network. He was playing happily with some furkids on day-care.
After fetching Sam home, he was so calm and seemed to be still on vacation!
Few days ago, Sam was back again! He came for his first styling session with Petopia! Kawaii-neh! I love his looks!
Thank you for all your love and hugs given to Sam and we will be back on regular basis.
I will recommend to my friends who have furkids! In fact I had taken some namecards to distribute to some of my friends who have been worrying that no one can take good care of their furkids if they are going on holiday in future.
A big THANK YOU again, and see you soon!
Lots of love,"
Jenny Kee