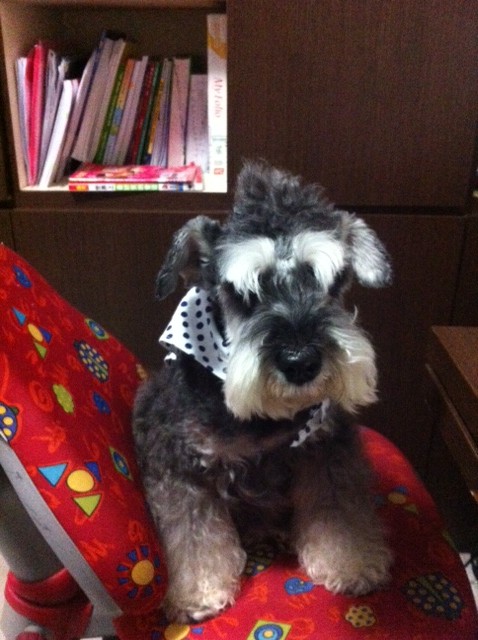 "We had sent Ralph to many other groomers, both good and bad ones but we were never satisfied. Either he came back looking gloomy or did not like to go back to the same groomer, at times the cut was bad.
When we tried Petopia about 2 years ago, immediately we saw the difference for both the style and how Ralph feels at Petopia.
The staff at Petopia really know how to pamper Ralph, right from the transport captain (Raj) to the stylist (Kumiko). Whenever Raj comes over to pick him, he will wag his tail non-stop. From there we can see that he certainly like to go to Petopia. We are always happy to see his nicely groomed coat.
It was from the grooming session that we got to know that we had found the right place and decided to try the boarding services during our holiday trip.
The way Petopia manages the boarding is wonderful, seeing to all the details meticulously that will make him stay comfortable and emotionally happy. As we had tried other boarding services but Ralph always came home feeling depressed but not when we sent him to Petopia.
So far we had boarded him at Petopia twice and we have no complains at all!
On our last trip in June 2012 which was a long haul; Ralph was sent to Petopia while he was recovering from a bad stomach illness. The staff took such good care of him, feeding him medication on time and watching over him closely. It was really assuring that we could see Ralph from overseas through mobile and computers devices provided via Petopia's fibre-optic hi-speed webcam service!
We are very grateful to Petopia for the beautiful & memorable experiences for Ralph and for us. Thank you for continually striving for the best and we appreciate it very much!
Yours Sincerely"
Mr & Mrs Henry Quek