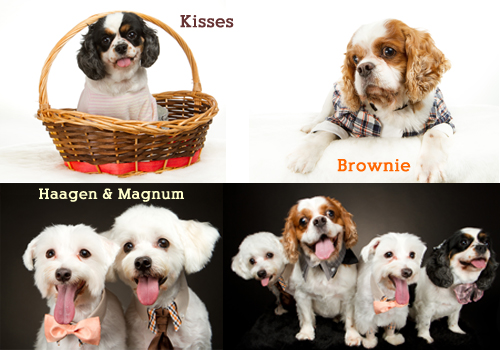 "Being owned by 4 fur babies means I could not take a chance where their grooming and health are concerned.
Right from the start, Petopia impressed us with a convivial environment and professional team.
Richard personally showed us around and meticulously introduced their spa facilities and services. The stylist professionally discussed the appropriate styles for each of my babies in accordance to their breeds and body shapes.
Over the next few visits, my eldest boy, Brownie has even become buddy with Marcus who he sees for his weekly moxibustion therapy. Brownie has a joint problem with his right hind leg. It is not so severe that it warrants an operation, however, there is always a grinding sound when Brownie walks. Just after a few sessions of moxibustion, I was amazed the result – the grinding sound has disappeared! Additionally to my surprise, Brownie has also lost some weight. He has been on weight control diet for several years to no avail and this weight problem is what has partly contributed to his joint problem.
According to Marcus, moxibustion therapy is not only beneficial for his joint problem, it is effective with weight control as well. My Brownie's leg condition has improved and is now healthier with a lighter and fitter body. He is certainly looking forward to the therapy every week.
My 3 other babies, Kisses, Magnum and Haagen too enjoy their regular grooming sessions with their ever friendly and gentle pet stylist. Not to mention how much they enjoy the company of the cute mascots who dutifully play with them when they visit.
My babies are afraid of strangers and do not like to be kept in crate as they wait for their turn to be groomed. Petopia for one does not keep my babies in crate and every handling process is transparent for pet owners to see.
Now that my babies have established trust with their stylist and knowing that they are in good hands, I guess I need look no further."
Nicole Leng and furkids Brownie, Haagen, Kisses & Magnum