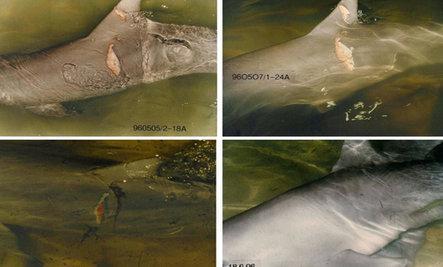 Scientist Michael Zasloff from Georgetown University Medical Center has published a letter in the Journal of Investigative Dermatology describing the unusual healing power dolphins have and speculating that it could teach us lessons or perhaps yield blueprints for making new helpful medicines.
"You have an animal that has evolved in the ocean without hands or legs, which swims faster than we can, has intelligence that perhaps equals our social and emotional complexity, and its healing is almost alien compared to what we are capable of," he wrote. (Source: MNN.com)
When they suffer injuries to their skin and tissue, dolphins do not bleed to death because there is some mechanism that allows them to reduce the flow of the blood to the affected area. Also, their skin and blubber contain anti-microbial compounds that prevent infections.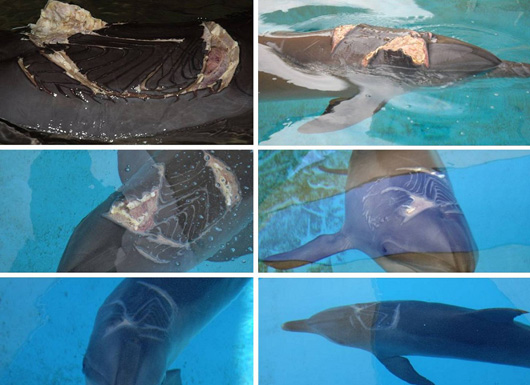 Dolphins have been referenced in another research project for their capacity for not developing cervical cancer, though they can harbor a variety of HPV co-infections just like humans can. Studying the dolphin immune system might allow researchers to better understand how cervical cancer could be reduced in humans.
Zasloff has previously studied frogs and synthesize an anti-biotic from frogs skins. He also has studied dogfish sharks to produce the anti-biotic squalamine.
Adapted from an article by Jake R.