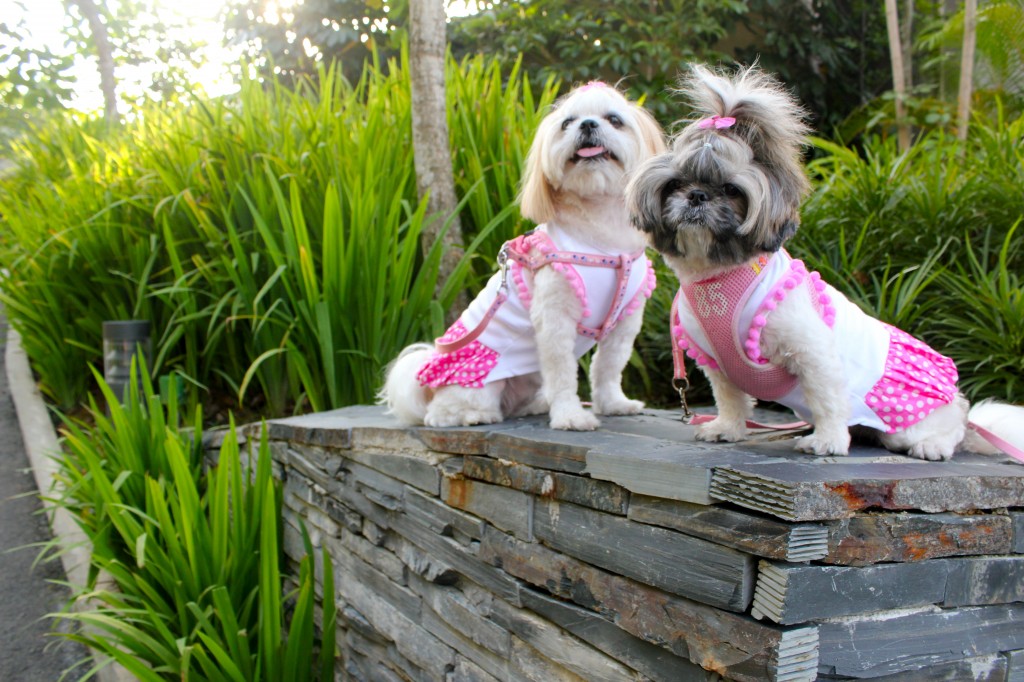 "I have had Coffee, an adopted shih tzu for 5 years now. And through the years, I have never been a loyal fan of any grooming store. Coffee has an extremely bad skin condition therefore I always have my reservations and concerns as I only want the very best for Coffee. My biggest pet peeve is usually on how bad the hygiene standards at these stores are with fur flying all around the grooming area and grooming tools that do not look like they have been cleaned in a long while. And of course I have my fair share of heartaches as many a time Coffee comes home with irritated skin, triggered by bad shaving techniques. Other times, she comes home grumpy and unhappy as she has not been handled well by the groomers.
I learnt about Petopia by chance on a television programme. The state-of-the-art spa facilities introduced on the programme tempted me enough to make an appointment for Cookie's and Daisy's very first Petopia experience.
My first experience amazed me! I never thought that anyone would go to great lengths to set up such a facility with equipment solely for pets only. Petopia even went the extra mile by providing a consultation session to understand more about my fur-kid; in particular her diet and lifestyle. When they learnt about how my other dog – Daisy is so very prone to ear infections, they took it upon themselves to spend extra time cleaning her ears during each and every session. Now, I am impressed…
That was more than a year ago and I have never looked back since. From the timid girl who used to hate grooming sessions and goes home moody, Coffee has learnt to enjoy her time at Petopia. Of course, I do know that her stylists at Petopia bribes her with lots of hugs and kisses. I am certain Coffee knows she is so loved there as I have seen how she kisses her stylist. Coffee's never done that to anyone outside her family. Oh yes, she even goes home with a new ribbon each time and she is always so proud to show it off.
I would like to say thank you to Marcus and Richard for all your dedication and hard work. You have redefined pet care and provided an alternative to a new breed of pet owners who want to provide the best care for their fur-kids.
It is not an easy job but you know your efforts are so very appreciated by many fur parents like myself."
~ Fiona, Coffee's and Daisy's Mummy